TW4D: I Am Who I Am Because Of The Great I Am That I Am!

By: Elder Dr. Mary Phillips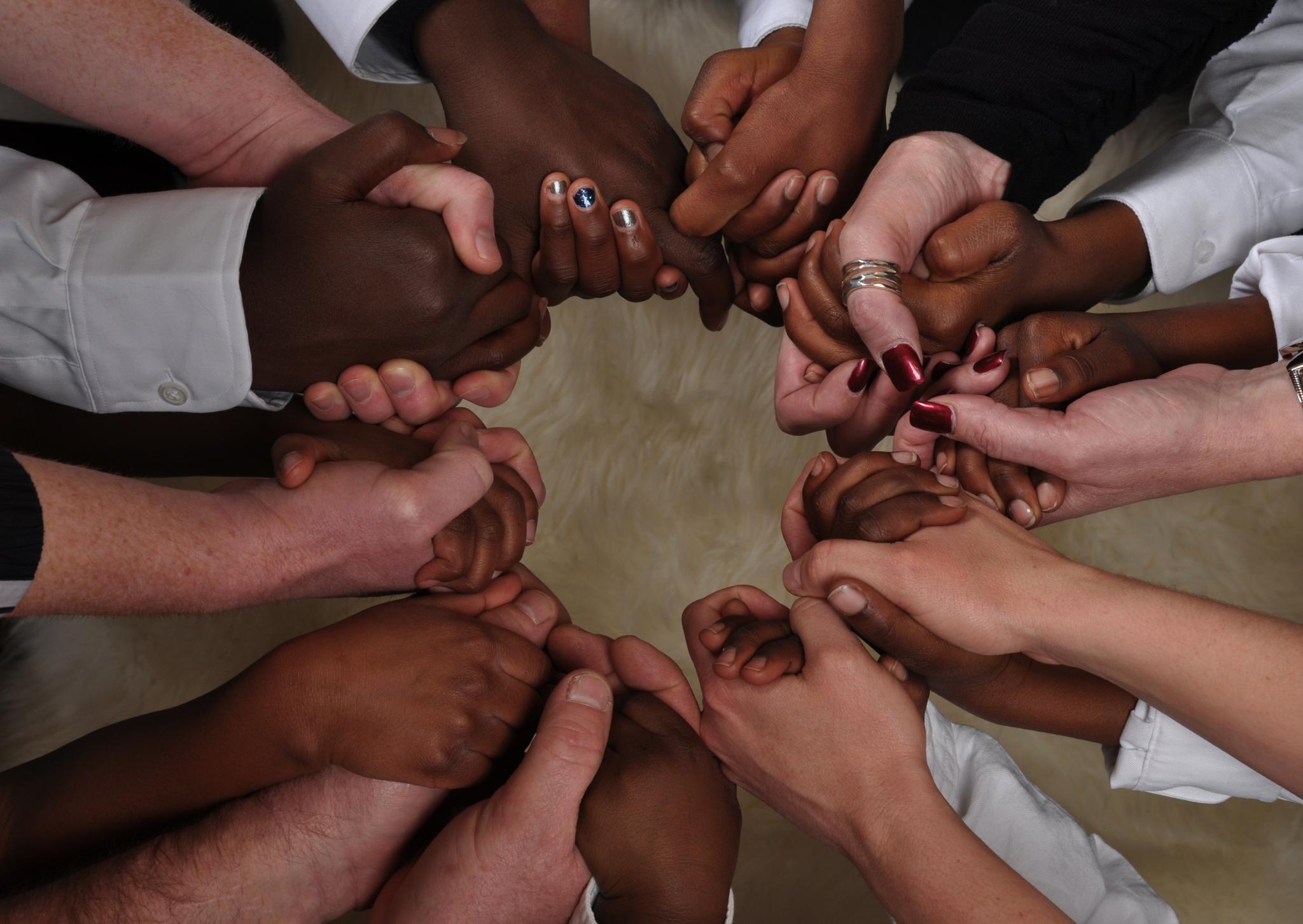 1. A Child Of God: Romans 8:16 The Spirit itself beareth witness with our spirit, that we are the children of God
2. A Laborer Together With God: 1 Corinthians 3:9 For we are labourers together with God: ye are God's husbandry, ye are God's building.
3. A New Creature: 2 Corinthians 5:17 Therefore if any man be in Christ, he is a new creature: old things are passed away; behold, all things are become new.
4. A Partaker Of His Divine Nature: 2 Peter 1:4Whereby are given unto us exceeding great and precious promises: that by these ye might be partakers of the divine nature, having escaped the corruption that is in the world through lust.
5. A Son Of God: Romans 8:14For as many as are led by the Spirit of God, they are the sons of God.
6. Above Only And Not Beneath: Deuteronomy 28:13a And the Lord shall make thee the head, and not the tail; and thou shalt be above only, and thou shalt not be beneath
7. An Heir Of Eternal Life: 1 John 5:11-12a And this is the record, that God hath given to us eternal life, and this life is in his Son.12 He that hath the Son hath life
8. An Heir Of God And A Joint Heir With Jesus: Romans 8:17a And if children, then heirs; heirs of God, and joint-heirs with Christ
9. An Overcomer By The Blood Of The Lamb: Revelation 12:11a And they overcame him by the blood of the Lamb, and by the word of their testimony
10. Blessed Coming In And Blessed Going Out: Deuteronomy 28:6 Blessed shalt thou be when thou comest in, and blessed shalt thou be when thou goest out
11. Blessed With All Spiritual Blessings: Ephesians 1:3 Blessed be the God and Father of our Lord Jesus Christ, who hath blessed us with all spiritual blessings in heavenly places in Christ
12. Bringing Every Thought Into Captivity: 2 Corinthians 10:5b bringing into captivity every thought to the obedience of Christ;
13. Casting All My Cares On Jesus: 1 Peter 5:7Casting all your care upon him; for He careth for you.
14. Casting Down Vain Imaginations: 2 Corinthians 10:5a Casting down imaginations, and every high thing that exalteth itself against the knowledge of God
15. Delivered From The Powers Of Darkness: Colossians 1:3 Who hath delivered us from the power of darkness, and hath translated us into the kingdom of his dear Son
16. Doing All Things Through Christ Who Strengthens Me: Philippians 4:13 I can do all things through Christ which strengtheneth me.
17. Establishing God's Word Here On Earth: Matthew 16:19 And I will give unto thee the keys of the kingdom of heaven: and whatsoever thou shalt bind on earth shall be bound in heaven: and whatsoever thou shalt loose on earth shall be loosed in heaven
18. Exercising My Authority Over The Enemy: Luke 10:19 Behold, I give unto you power to tread on serpents and scorpions, and over all the power of the enemy: and nothing shall by any means hurt you.
19. Forgiven: Colossians 1:13-14 Who hath delivered us from the power of darkness, and hath translated us into the kingdom of his dear Son: In whom we have redemption through his blood, even the forgiveness of sins
20. Getting All My Needs Met By Jesus: Philippians 4:19 But my God shall supply all your need according to his riches in glory by Christ Jesus.
21. Heir To The Blessing Of Abraham: Galatians 3:14 That the blessing of Abraham might come on the Gentiles through Jesus Christ; that we might receive the promise of the Spirit through faith.
22. Healed By His Stripes: 1 Peter 2:24Who his own self bare our sins in his own body on the tree that we, being dead to sins should live unto righteousness: by whose stripes ye were healed.
23. Justified: Romans 5:1 Therefore being justified by faith, we have peace with God through our Lord Jesus Christ
24. Kept In Safety Wherever I Go: Psalms 91:11For he shall give his angels charge over thee, to keep thee in all thy ways.
25. Led By The Spirit Of God: Romans 8:14 For as many as are led by the Spirit of God, they are the sons of God
26. More Than A Conqueror: Romans 8:37 Nay, in all these things we are more than conquerors through him that loved us.
27. Not Moved By What I See: 2 Corinthians 4:18 While we look not at the things which are seen, but at the things which are not seen: for the things which are seen are temporal; but the things which are not seen are eternal.
28. Redeemed From The Curse Of The Law: Galatians 3:13 Christ hath redeemed us from the curse of the law, being made a curse for us: for it is written, Cursed is every one that hangeth on a tree
29. Redeemed From The Hand Of The Enemy: Psalms 107:2 Let the redeemed of the Lord say so, whom he hath redeemed from the hand of the enemy
30. Sanctified: 1 Corinthians 1:2 Unto the church of God which is at Corinth, to them that are sanctified in Christ Jesus, called to be saints, with all that in every place call upon the name of Jesus Christ our Lord, both their's and our's
31. Saved By Grace Through Faith: Ephesians 2:8 For by grace are ye saved through faith; and that not of yourselves: it is the gift of God
32. Strong In The Lord And In The Power Of His Might: Ephesians 6:10 Finally, my brethren, be strong in the Lord, and in the power of his might.
33. The Light Of The World: Matthew 5:14 Ye are the light of the world. A city that is set on an hill cannot be hid.
34. The Righteousness Of God In Christ: 2 Corinthians 5:21 For he hath made him to be sin for us, who knew no sin; that we might be made the righteousness of God in him.
35. Walking By Faith And Not By Sight: 2 Corinthians 5:7 For we walk by faith, not by sight
Walking In Love:
Ephesians 5:2 And walk in love, as Christ also hath loved us, and hath given himself for us an offering and a sacrifice to God for a sweet-smelling savour.